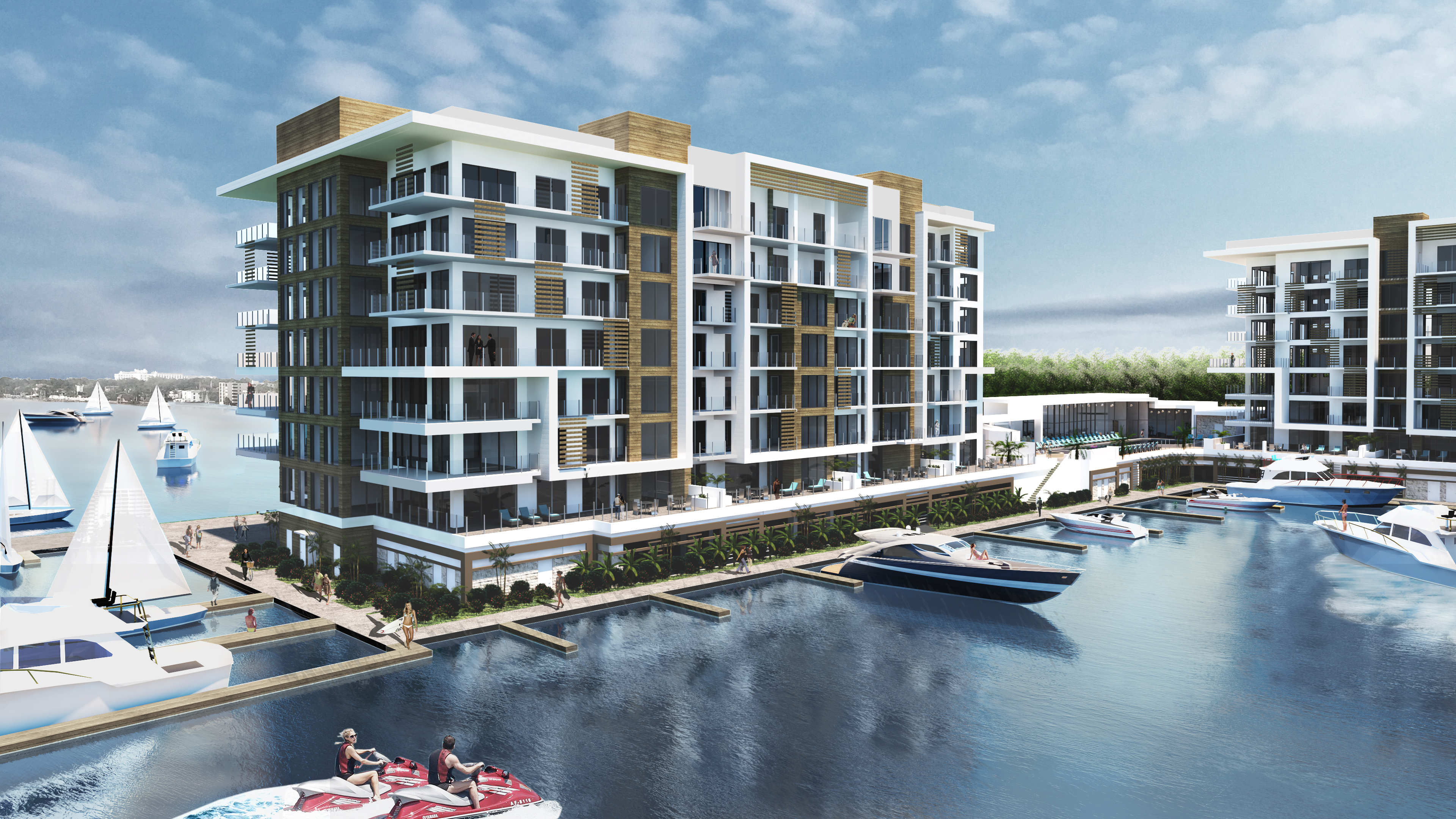 Marina Bay 880
Clearwater, Florida
Project Type: Condominium
Status: In Design
Marina Bay 880 is a beautifully unique site located on a marina in North Clearwater Florida. The plan calls for 87 condominium units, future townhomes and a fantastic amenities package including an Olympic sized lap pool. Sites like these doing come along very often and we are very please with how it is progressing. The design is still in motion so we are excited to see how this will turn out in the end – stay tuned!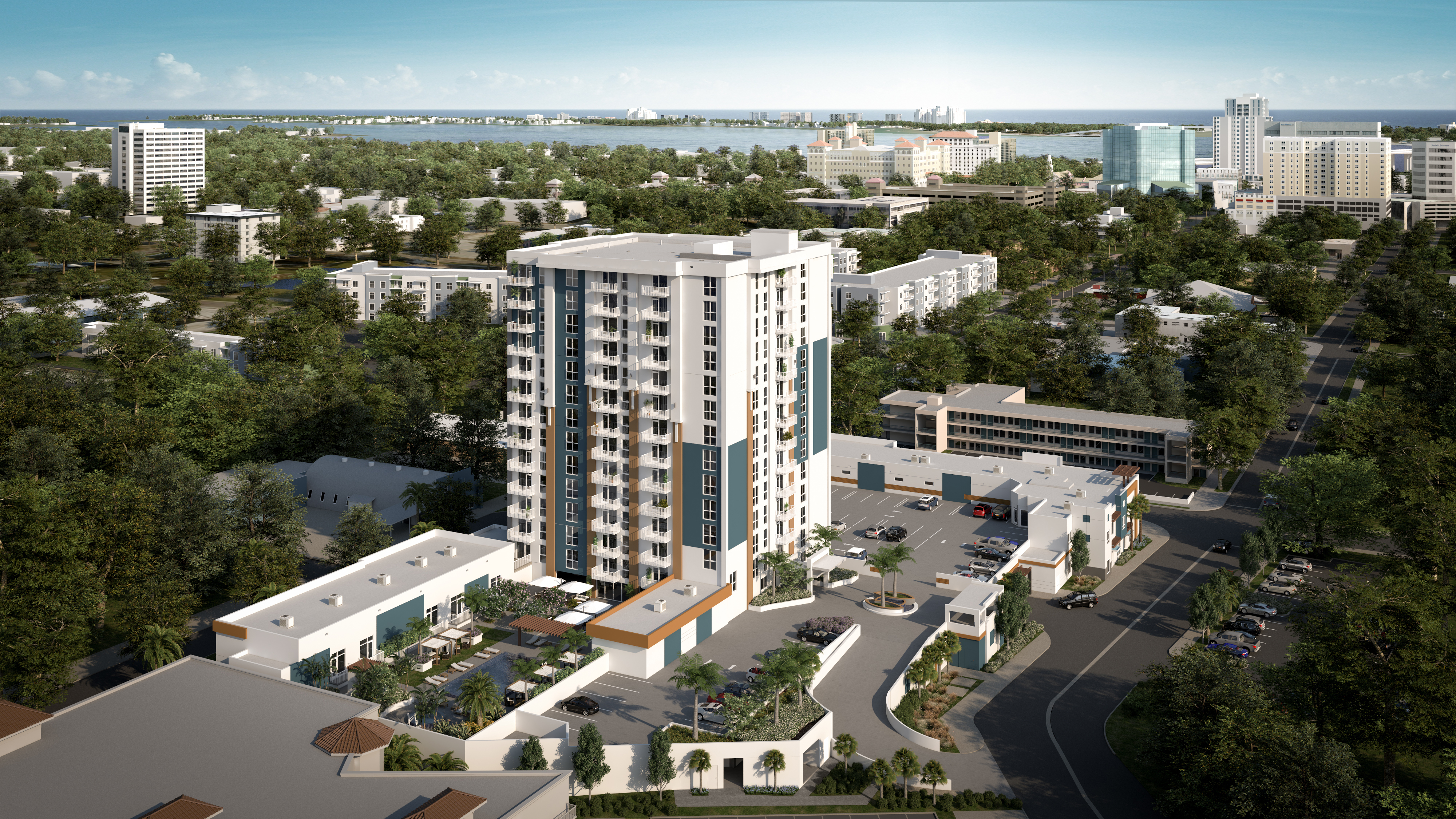 1100 Cleveland Redevelopment

Clearwater, Florida
Project Type: Apartment Mixed-Use
Status: Under Construction
1100 Cleveland, formerly known as 'The Strand' is a revitalization of an existing dilapidated and abandoned building near downtown Clearwater. After previous attempts at development for the site had failed, the building sat as an eye sore for nearly a decade with nothing but bare structure.
The new vision for the site takes on the existing structure which had originally been designed and constructed as office and retail spaces and transformed them into luxury apartment living. Providing a total of 134 apartment units in both the 15 story tower and two-story low rise apartments wrapping the parking deck podium. A new restaurant and a cafe with their own individual outdoor seating bring another community destination to the site and adding to the local value of the revitalization.